JE Import Performance has the knowledge and experience to make your dreams a reality. Have you been dreaming of an LS2 in your RX7? A 2JZ in your S2000? An RB26 in your S13? Or a giant factory crate motor in your domestic; whatever your fantasy, JE can bring it to life. From the mild to the wild; from engine swaps that have never been attempted to the swaps that have not even been conceived, we are ready, willing, and able to take on even the most challenging projects, and see them through to completion.
For those that want to take the guesswork out and go with one of our tried and true packages just click this "Turn Key" link for more info.
At JE Import, we stay on the cutting edge of vehicle modification. If you are sick of blending in with the crowd, let us swap your engine, and put the JE Import's unique stamp of excellence on your pride and joy. From simple to the most technical swaps, JE Import will make your vehicle one of a kind. So don't sit back and see what everyone else is doing, come on down to JE to see what we can do for you!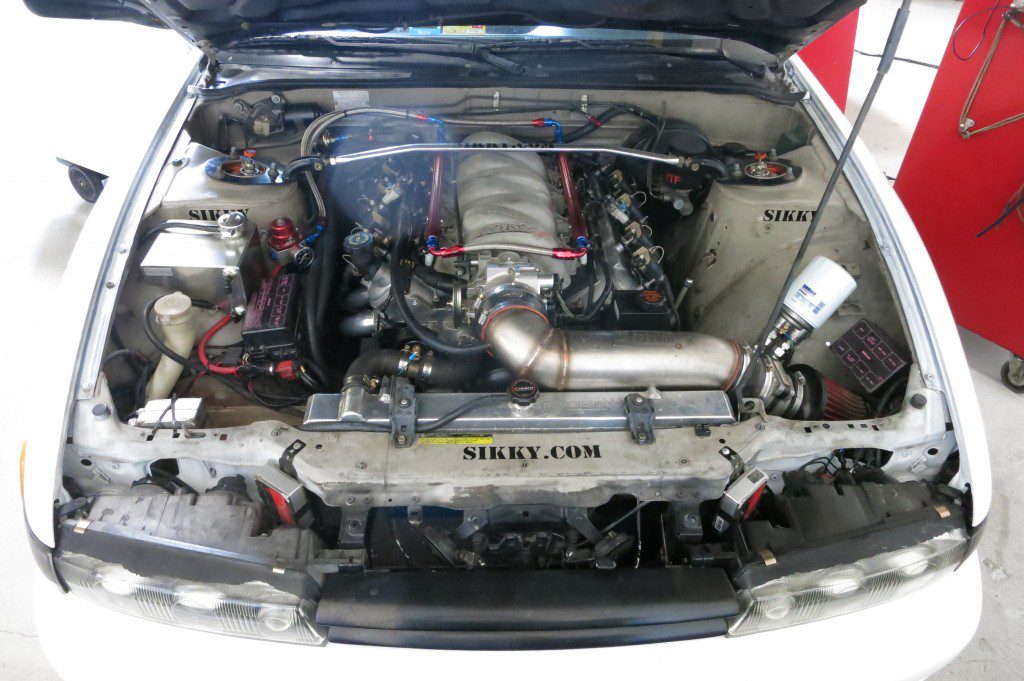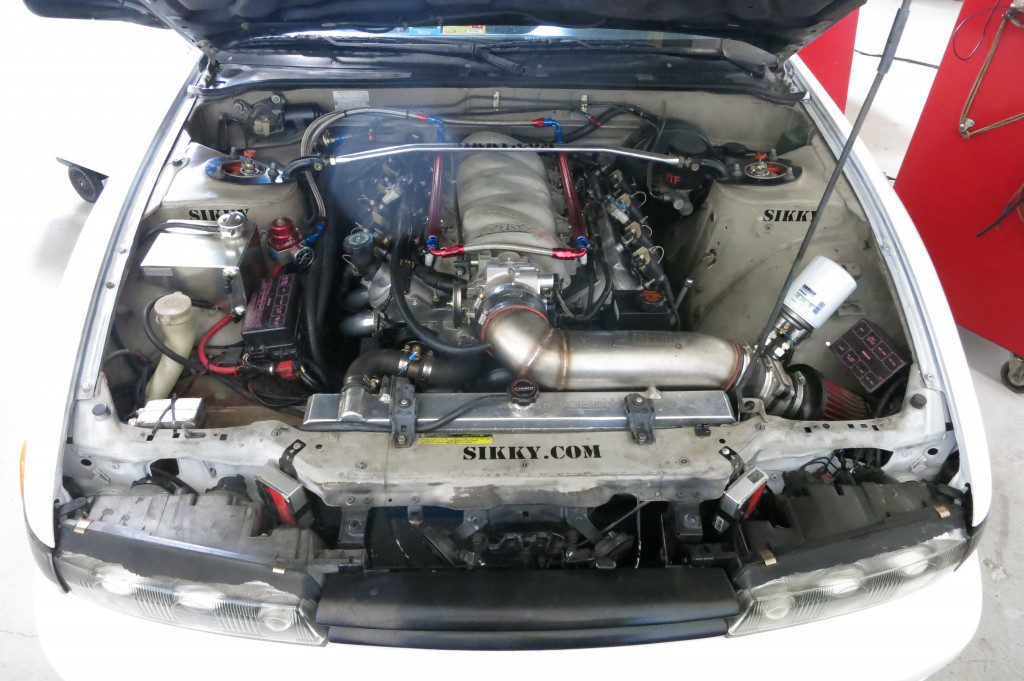 Custom built LS2 in a Nissan S13 making 500whp